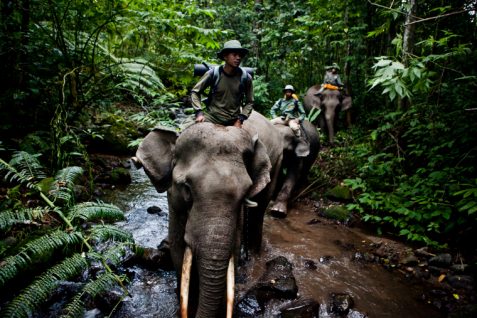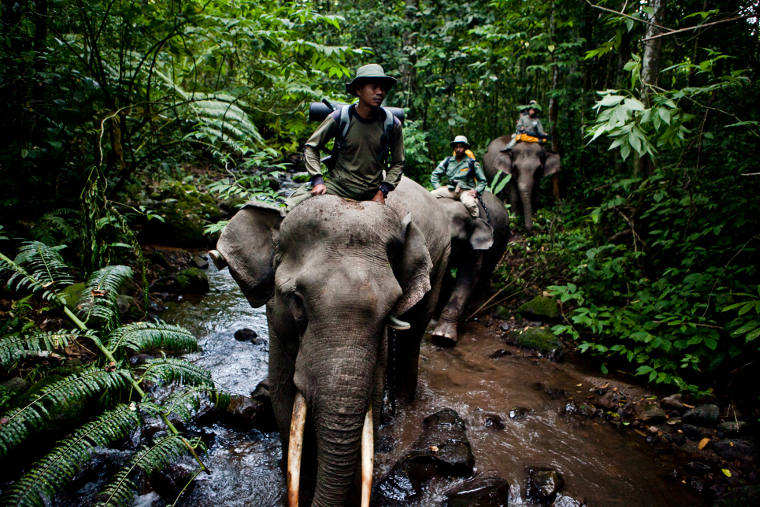 Would you like to see elephants up close, swimming or playing soccer? Or maybe to ride one? Way Kambas National Park is conservation place for Sumatran Elephants and also the first …
Would you like to see elephants up close, swimming or playing soccer? Or maybe to ride one?
Way Kambas National Park is conservation place for Sumatran Elephants and also the first elephant training center in Indonesia. It is located at Central Lampung, Lampung Province. It has a low land forest ecosystem, consisted of swamp area, grass land, and coastal forest.
This vast area, 125.621 hectare, is almost always come to mind as a place for elephant, although it is also home for Sumatran tiger, rhinoceros, and other endangered species. Other mamals that also inhabit the national park include tapir, siamang monkeys, and boar. There are also 406 species of birds, and numerous reptiles, fish, and insects within sanctuary of Way Kambas National Park.
Elephant Training Center
There was a time where wild elephants become a problem because its habitat was used as a farm. Human considered elephant as a pest and hunt them and those poor elephants only wanted to come back to their habitat. Elephant training center was built to mitigate further damage for both species.
At elephant training center, these smart mammals are protected and trained, so they are able to do many things such as dancing, playing soccer, do 'hand'shake with their trunk, give tourists bouquet of flowers, and they can swim too. You can also hop on their back and ride them. They'll take you around the national park.
Not only for recreational purposes, elephants are also trained to help handling human-elephant conflicts, security patrol, and as transportation measure in term of supporting forest fire prevention.
Sumatran Rhino Sanctuary
Sumatran Rhino Sanctuary (SRS) was built for rhino semi in situ conservation after realization of significant decline of rhino population in the wild and at conservation sites. The area is a 100 ha forest, divided by 10 cages, surrounded by electrical wire to prevent disturbance from other wild animals and secure the rhinos inside.
To observe and see rhinos activity inside this sanctuary, you'll need permit from SRS management. There are visitor center and guest house available.
Way Kanan Area
Way Kanan area can be reached from the main gate in 20-30 minutes through forest area. On the way to Way Kanan, you can enjoy sense of jungle and once in a while see wild animals like deer, wild chicken, butterflies, and hear a particular shout from siamang monkeys.
Way Kanan area is a place for wildlife research. At Way Kanan area, you can go walk through the jungle to enjoy the richness of flora and fauna of Way Kambas up close, or go down to the river by boat with a guide. It is a good place to go bird watching.
There are several options for accommodation in Way Kambas National Park. First, there are cottages to rent inside Way Kambas area called Satwa Sumatra Elephant Eco Lodge. There are also restaurant serving Indonesian and western food at this place. Next, there's a resort called Way Kanan Resort at Way Kanan that also offers boat tour around Way Kambas. There are no restaurant available in Way Kanan Resort, so it is advisable to bring your evening meal from warung that are available at Elephant Training Center. Elephant Training Center also have rooms to rent just outside elephants enclosure. You can see elephants eating or relaxing from your window. If you want to feel more outback experience, you can camp at Plang Ijo watch post, but you have to get the entry permit or SIMAKSI first if you wish to camp at the national park.
Permit to enter WKNP can be obtained at the gate. Make sure you prepare some cash for entrance fee, permit, foods, and accommodation. You'll need extra cash to do tour on boat or jungle trekking with elephants.