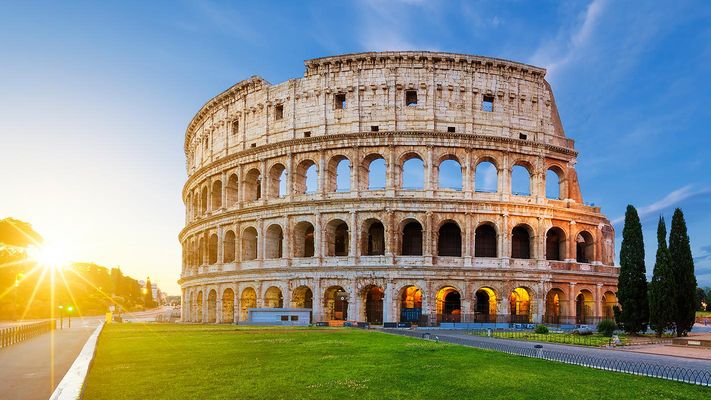 As my anniversary day was coming up I kept thinking of ways to surprise my fiancé. I thought about that for days, weeks maybe until one day I got this brilliant idea: a getaway to Rome.
It had to be a surprise, so I didn't tell him. I always feel like trips are way better when you don't plan ahead and wait for the big day. So I booked a honeymoon suite at a hotel, packed a few clothes and on our anniversary day I drove to his house. I phoned him and told him to come outside so we can grab a coffee. He got in the car and we hit the road. At first he didn't really know what's happening and why I'm ignoring all the coffee shops I was driving by so eventually I told him about the surprise. He was impressed. Surprised. And happy. Anyway, after a really long drive we finally arrived in Rome. We checked in at the hotel, grabbed a coffee and went to visit Rome.
I didn't know much about the main attractions, neither did him, but we just kept walking and walking around. I suppose we got to see the most important things. We stopped by Fontana di Trevi and people say that if you throw a coin in the fountain and make a wish, that wish would come true. I wish for many more anniversaries like this one. I love travelling, especially when I'm with my loved one. We even went to the theater one night. Or to Vatican City, it was amazing. I wish we could spend more time in Rome but unfortunately we had to come back home. However we do plan on going there again, but next time we will hopefully travel by plane. This really was a great anniversary date.